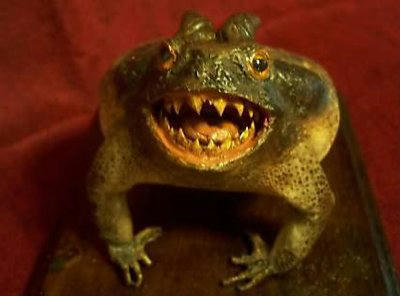 Amphibian Worship's
WartFest
will begin on Sunday, October 18th and run through Saturday, October 31st!
"Amphibian Horror Month" wasn't doing it for me this year. I thought about it short & weak. I wanted something more. I craved it. This is where WartFest finds a clearing and digs out.
From Sunday, October 18 to Saturday, October 31 there will be a daily squat-and-hatch. Each day will feature something new or something different. Some digital only, some physical. Some splits, some slits. Why do I keep explaining? I don't care about you.