Front and back design. Printed on Forest Green shirts.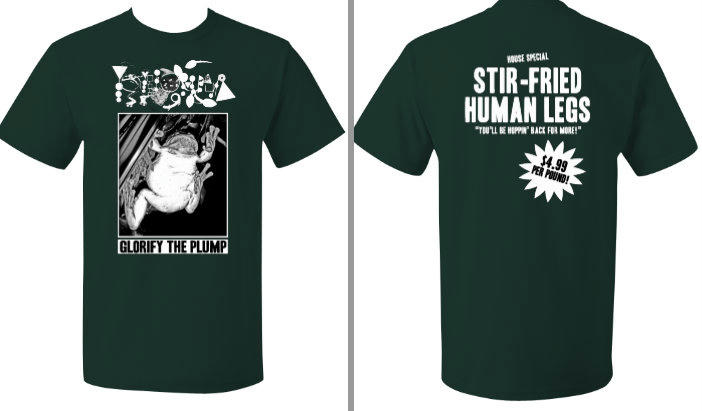 Not sure why I keep getting things made, because I hate going to the post office and hate shipping things. But whatever. I honestly just wanted to have a shirt with "Stir-fried human legs" on it, so here it is.
Very limited amount. Some are already reserved for a few fuckheads that wanted to get one of the previous shirts, but couldn't due to it being sold out. Also included is a few long sleeve shirts. Short sleeves are $5, and Long Sleeves are $10. Both of which include shipping. To anywhere on this piece of shit planet.
SOLD OUT